Principals
Randall Bell, PhD and Orell Anderson founded the Real Estate Damages practice in 1992 at Bell & Associates, Inc. In 1997, they founded the Real Estate Damages practice at Price Waterhouse, where they were joined by Mike Sanders. Soon after the merger with Coopers, the team established the practice at Bell Anderson & Sanders, LLC.
The practice has one of the largest Real Estate Damages libraries in the world, and each principal has testified in court as an expert witness. Some of the group's significant assignments include:
World Trade Center
Consulted for the Lower Manhattan Redevelopment Corporation, owner of the former World Trade Center site, as to the highest and best use of the site, with the possibility of it being used as a memorial.
Hurricane Katrina
Determined the economic and related damages caused by Hurricane Katrina. Retained by an oil company.
Bikini Atoll Nuclear Test Sites
Retained by the Nuclear Claims Tribunal to determine the loss of use of islands and atolls resulting from nuclear testing on the Bikini Atoll.
Flight 93 Crash Site
Consulted with the owner of the Flight 93 Crash Site involved in the September 11 attacks.
Hawaii Tankfarm Leak
Computed losses for three major oil companies resulting from a tankfarm leak.
Via Estoril Landslide in Laguna Niguel
Computed damages caused by the sudden 125 foot drop of several homes.
Crime Stigma
Calculated economic damages caused by various crime scenes, including the JonBenet Ramsey house, the Heaven's Gate Mansion and the Nicole Brown Simpson Condominium.
Nebraska Floods
Estimated damages caused by building in a flood plain.
New Jersey Durham Woods Pipeline Explosion
Researched the market resistance (stigma) to a catastrophic pipeline explosion that destroyed numerous apartment buildings.
Landfills
Evaluated the impacts of landfills and methane gas in Seattle, Los Angeles, Hawaii, and elsewhere.
Northridge Earthquake
Determined the property damage on homes, commercial properties and industrial properties caused by the Northridge Earthquake.


About Us
Randall Bell, PhD, MAI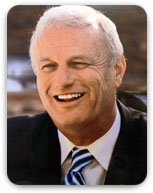 Dr. Bell specializes in real estate damage economics and valuation. This includes environmental, geotechnical, construction defects, natural disasters, eminent domain, leases and other conditions that may impact property values. He is experienced in diminution-in-value studies involving a wide variety of property types and damage issues for government, oil and utility companies and property owners.
Orell Anderson, MAI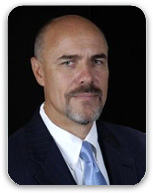 Mr. Anderson is experienced in valuation and diminution-in-value issues involving commercial, industrial, subdivisions and vacant land properties, as well as single- and multi-family residences. Diminution issues include environmental contamination, soil or geotechnical construction conditions, eminent domain, natural disasters, construction defects, and tragedy.
Michael V. Sanders, MAI, SRA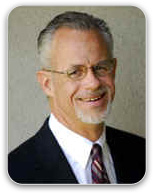 Mr. Sanders has extensive experience in the valuation and evaluation of real property for corporate clients, financial institutions, attorneys, public and governmental agencies. Mr. Sanders has worked on vacant land, residential, commercial, industrial and special purpose properties. Mr. Sanders has performed real estate damage analysis involving a variety of detrimental conditions, while specializing in value diminution associated with title issues, geotechnical failures, construction defects and proximity studies.